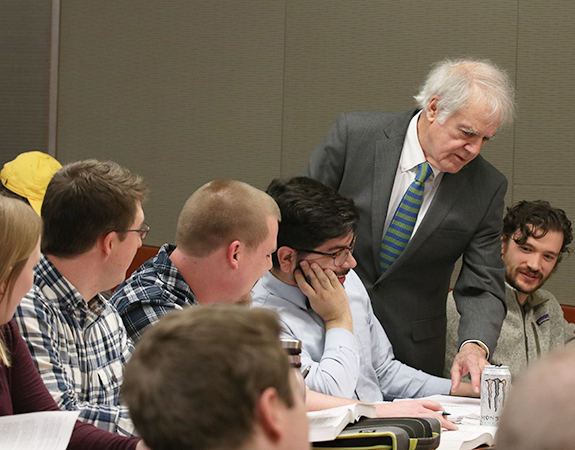 THE WVU LAW EXPERIENCE.
WVU Law teaches with a clear purpose—to prepare law students to be client ready the day they graduate. Class work is enhanced by experiential opportunities available through the law clinics, externships and fellowships, and career services.
Academics
A CULTURE OF EXCELLENCE.
WVU Law students come from a variety of backgrounds and hold a variety of interests that contribute to a quality law school experience in and out of the classroom. Exemplary students and 30 student organizations show excellence in a number of ways, including volunteerism, random acts of kindness, and outstanding co-curricular or extracurricular performance. We recognize—and foster—that effort, which contributes to our culture of excellence.
Student Life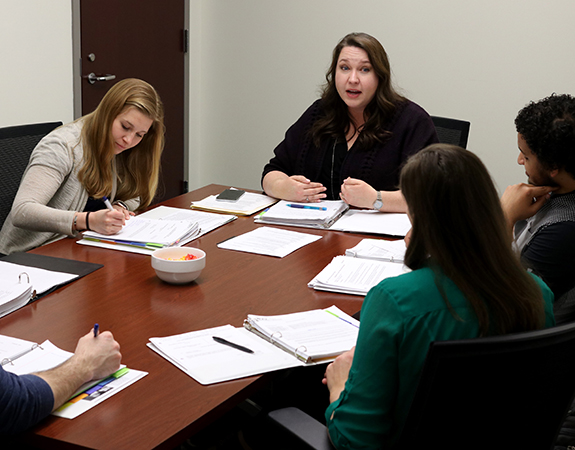 A SUPPORT SYSTEM BUILT JUST FOR YOU.
WVU Law supports your every step—from the time you arrive on Law School Hill until you graduate into a successful career.
Academic Excellence Center
Careers
YOUR GUIDES.
WVU Law professors will challenge your assumptions, demand well-reasoned positions, and insist that you achieve more than you ever imagined.
Our distinguished faculty are the backbone of WVU Law. You'll learn from a diverse group of accomplished attorneys and practitioners, outstanding teachers and scholars, and well-connected mentors. They are respected leaders in legal education who share a common mission: preparing competent and ethical lawyers for a wide range of careers and service to the citizens and communities of West Virginia, the nation, and the world.
How WVU Law makes a difference.
As a land-grant institution and the only law school in the state, WVU Law is committed to serving our state, our region, our nation, and the world.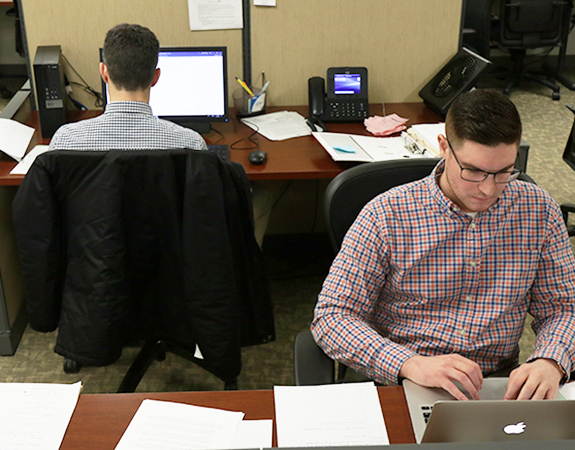 Law Clinics
WVU Law's award-winning Clinical Law program, founded in 1976, helps students develop client-ready skills while providing an important legal service to those in need.
Learn more about the clinics at WVU Law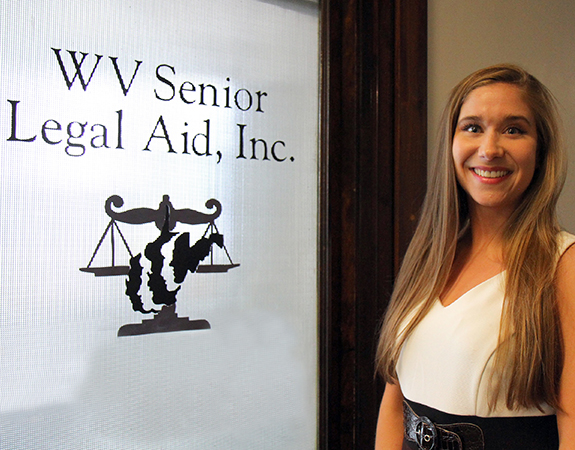 Public Service
WVU Law has a distinguished history of public service that helps students develop professional skills and an understanding of public interest law that serves society.
Learn more about Public Service at WVU Law